Introduction
As a general engineering contractor since 2006, Al Tilad Al Arabia Establishment has built a reputation for delivering innovative solutions in the construction works and it's maintenance.
Al Tilad is one of the leading contracting companies in the Kingdom of Saudi Arabia, specialized in designing and fabrication of Tensile, Membrane Structures, Maintenance & Installation. Having a wide range of experience in handling mega projects of prestigious clients like Saudi Binladin Group, ARAMCO, Ports Projects Management & Development Co. (PPMDC), CRCC, KAU, , CHEC etc.
AL Tilad has completed mega projects like fabricating, relocating and maintenance of MINA tents around Jamarat and bridge area. Mina is best known for the role it plays during the annual Hajj pilgrimage, when its tent cities provide temporary accommodation to millions of visiting pilgrims.
Our Mission
As we are one of the Industry Leader in Tensile Membrane Structures, we strive to protect the long term relationships we have built and to serve our customers with integrity, exceeding their expectations by delivering innovative, superior quality turn-key solutions.
Through our highly skilled and experienced team of professionals, we dedicate ourselves to providing our clients with exceptional products and service while fostering a safe and supportive work environment that encourages new ideas, new innovations and growth.
Main Values
Our clients satisfaction is a constant measure of achievement for our team. While there is no doubt that this satisfaction is due to our commitment to our clients, it is also directly related to the values through which our company manages its operation. These include leadership and innovation. A key factor in our success as a specialty construction company has been the ability to utilize the expertise of experienced and dedicated professionals to manage and build the ground-breaking structures that have earned us the leadership of our industry,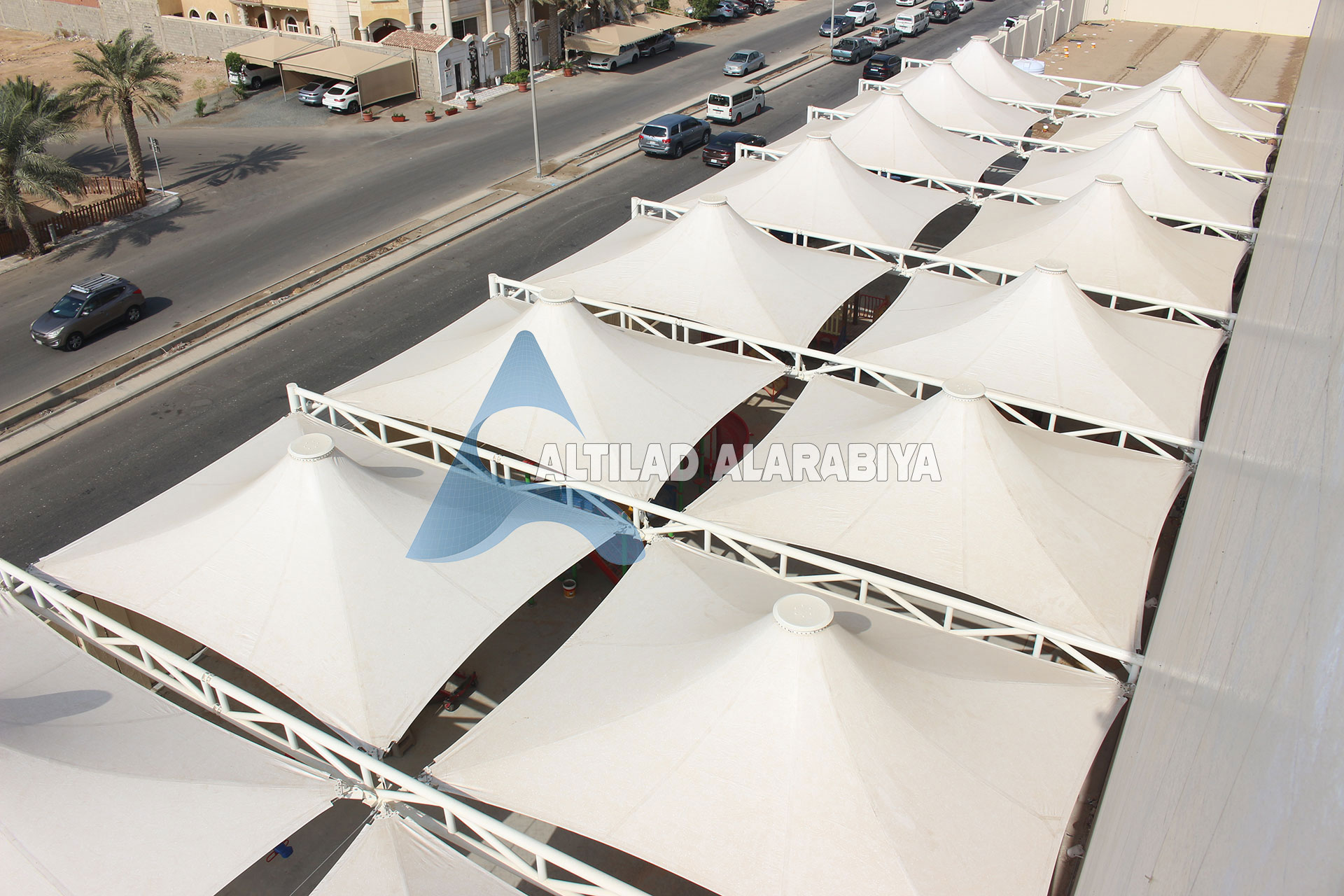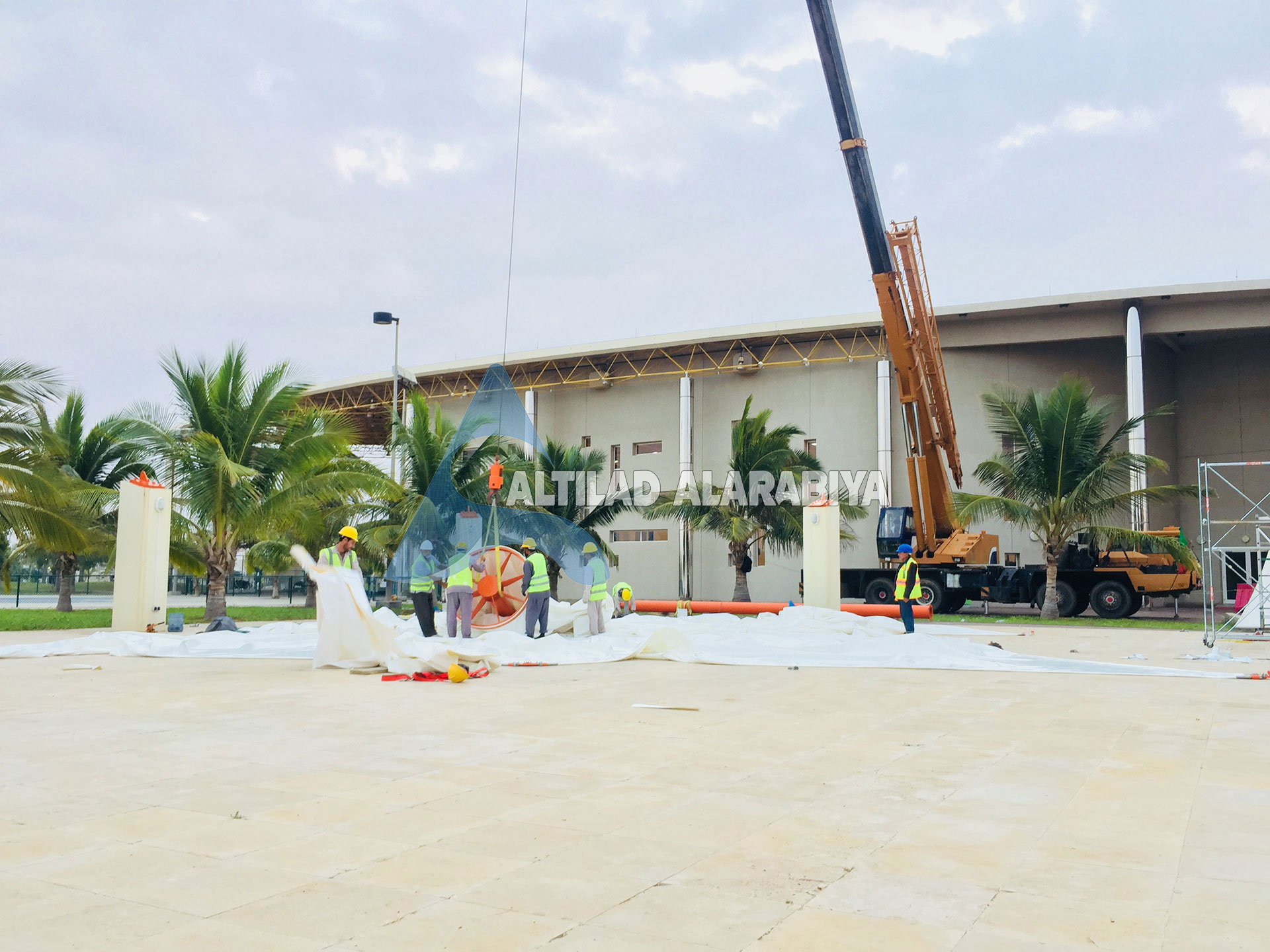 About Company
Altilad Al Arabiya Est. is a professional company  designing, processing, production and installation of the membrane structure of the enterprise, is a set of membrane structure of the program design, structural design, static and dynamic calculation analysis, the overall structure of the installation and maintenance in one integrated Engineering company, since its inception, is committed to the study of new membrane structure design, construction, cutting design, membrane processing, for our customers to provide quality products and services. Group of handpicked teams of extensive design expertise designers, architect & structural engineers, tensile structure specialists, sensible project manager team, reliable crew of fabricator and very experienced installers to offer complete service on time and to budget.
In addition to that we handle mega project in field of inspection and testing of existing tensile structure using international expertise technology and consultants involved in this field.
Our Vision
To be unique beyond comparison, exceeding all expectations with energy and innovation to be the leader of innovative tensile fabric Structure Company focusing tensile fabric construction and maintenance, building strong relationship with our customers, partners shareholders, employees and
the community and help them as they grow with us and customer satisfaction is our first and targeted priority.
Area of specialty:
Design, Fabrication, Installation & Maintenance of Tensile Structures.
Al Tilad Alarabiya has the most advanced automatic welding equipment, automatic cutting equipment, film material and other precision processing production equipment of PVC & PTFE fabric.  And also provide plasma cutting, positioning equipment, special bending equipment for complex space structures, shot blasting and rust removal for steel structure.
We are innovative and creative rope access Service Company. We are committed to excellence in our rope access services using the most modern techniques in this field in addition to trained and qualified expert rope accessor team for high rise building maintenance and services. We specialize in providing high rise rope access maintenance solutions utilizing the safest and most cost-effective method alternative to scaffolding and mechanical platforms.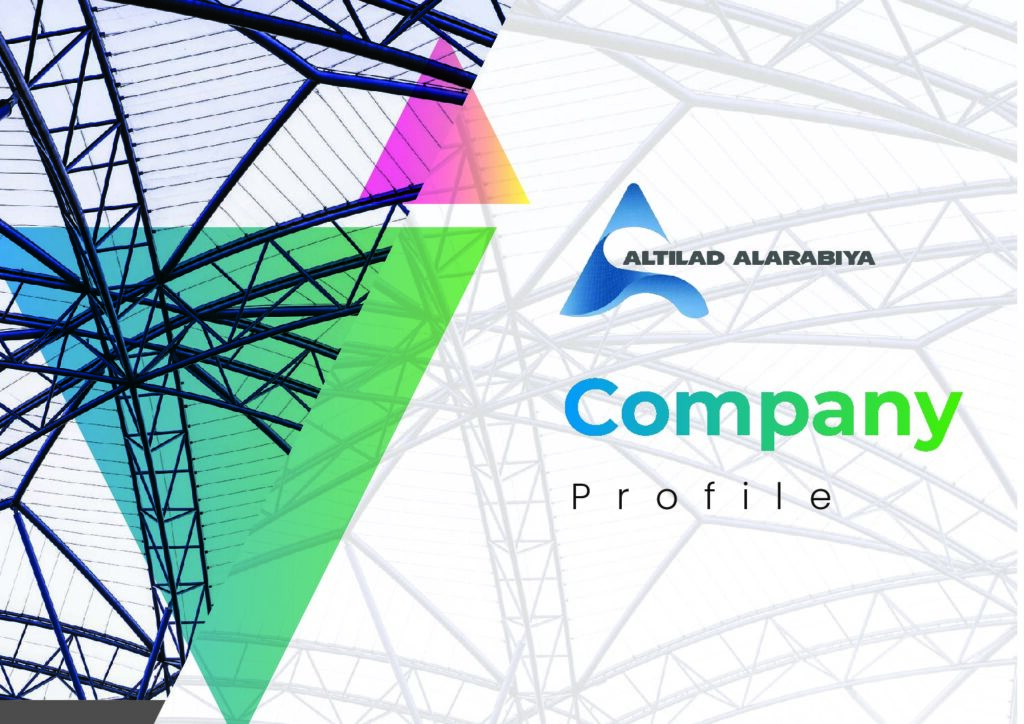 Request for Company Profile